Languages supported
We understand the voice of 1 billion people
---
Our applications can automatically recognize speech with high accuracy for all of the major Slavic languages. Furthermore, we specialize in languages spoken in regions where our company operates: Central, Eastern and Western Europe.
Slavic languages
It is estimated that Slavic languages are spoken by over 300 million people worldwide, especially in Central and Eastern Europe. These languages are characterized by a rich morphology (they generally have 7 cases and 3 grammatical genders) with prefixes and suffixes, including inflectional endings. They feature a large proportion of consonants, predominantly phonetic spelling and an abundance of diacritical markings.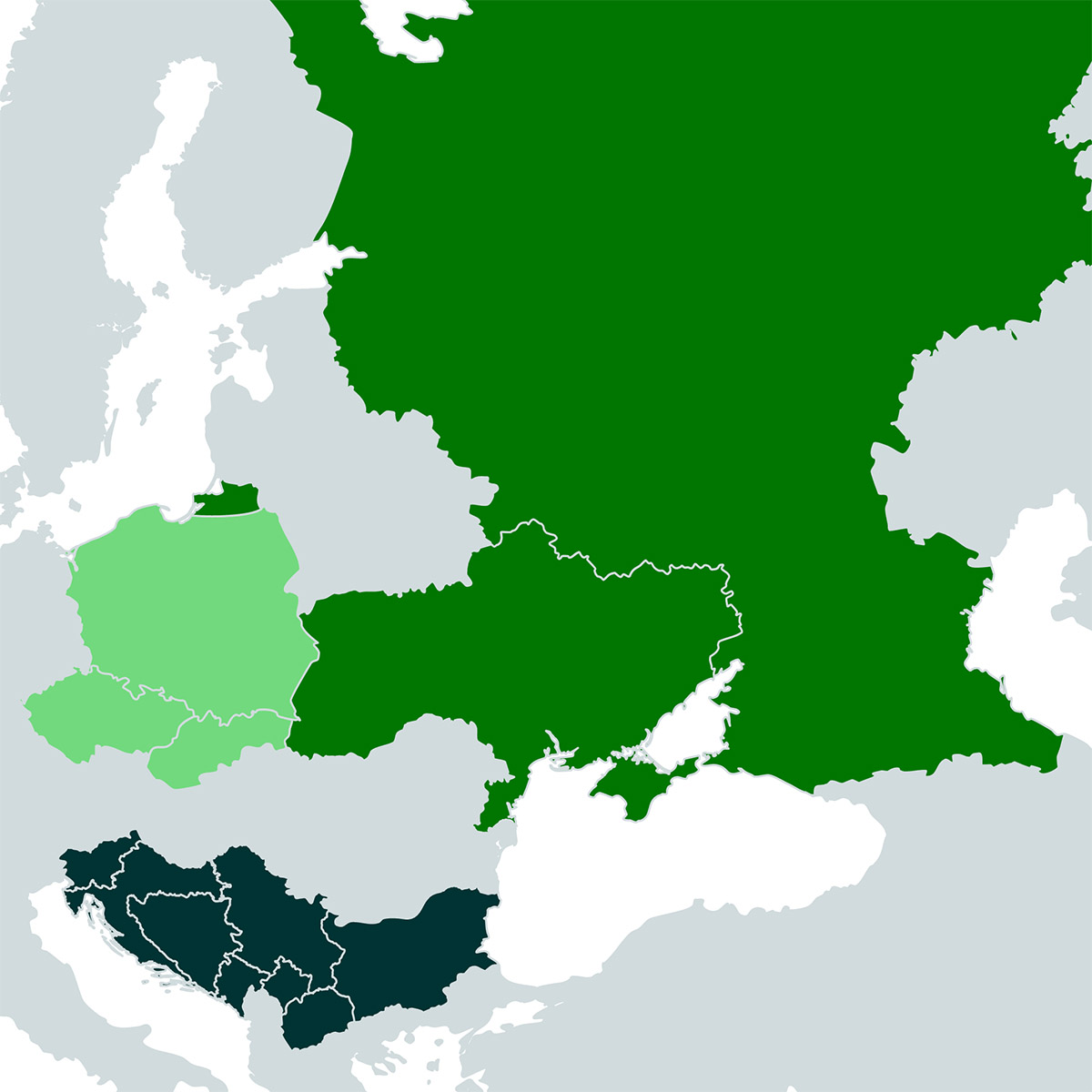 ---
Other languages
With its range of national varieties (American English, British English, Australian English etc.), English is the native language of over 350 million people and is spoken by one fifth of the world's population. Our portfolio also features German, Spanish, Norwegian, Swedish, Romanian and Hungarian.
Overview of languages supported in our individual products
Slavic languages
Slavic languages supported in our products
Language
Beey
[More information]
NEWTON Analytics
[More information]
NEWTON Dictate
[More information]
Bosnian
Partly supported
Partly supported
Not supported
Bulgarian
Partly supported
Partly supported
Not supported
Czech
Fully supported
Fully supported
Fully supported
Croatian
Fully supported
Fully supported
Fully supported
Montenegrin
Partly supported
Partly supported
Not supported
Macedonian
Partly supported
Partly supported
Not supported
Polish
Fully supported
Fully supported
Fully supported
Slovak
Fully supported
Fully supported
Fully supported
Slovenian
Fully supported
Partly supported
Fully supported
Serbian
Fully supported
Partly supported
Fully supported
Russian
Fully supported
Partly supported
Partly supported
Ukrainian

Fully supported
Partly supported
Not supported
Other languages
Non-Slavic languages supported in our products
Language
Beey
[More information]
NEWTON Analytics
[More information]
NEWTON Dictate
[More information]
English
Fully supported
Partly supported
Not supported
German
Fully supported
Partly supported
Not supported
Hungarian
Fully supported
Partly supported
Not supported
Norwegian
Fully supported
Partly supported
Not supported
Romanian
Fully supported
Partly supported
Not supported
Spanish
Fully supported
Partly supported
Not supported
Swedish
Fully supported
Partly supported
Not supported